ANDROID PHONES
Phone Setup & Building
The entire phone setup & configuration process is very long & informative, which can be found here:
PHONE SETUP
Building from Android SDK
Transferring the code from Android SDK to the Robot Controller requires you to build.
Step 1: Build

The cyan circle shows the location of the run button. Press the run button when you would like to build a class to the phone.
Step 2: Select Device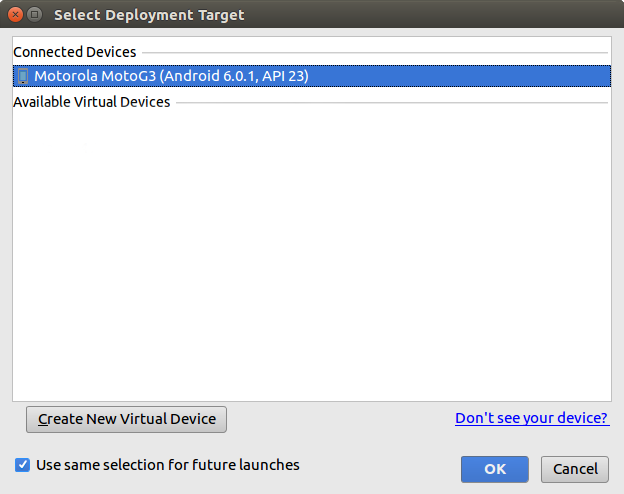 After pressing the run button, in the popup asking you to select your android device, select your phone and click "OK".
Step 3: Build Runs

At the bottom of the editor, the bottom bar will show you the build process as its running.
Step 4: Build Finishes

When the build is finished, it will state that it is finished along with how long it took.
Step 5: Restart App

When you connected the phone, if you have the robot app open while building, another popup will ask you to "Restart TeamCode". The app will then proceed to restart on your android device.